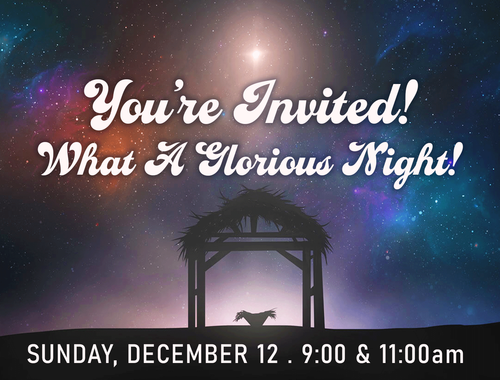 We are thrilled to be able to make plans for a holiday season that we can celebrate together as a church family.
Please join us on Sunday , December 12th during the 9am and 11am services.
As the Children's Ministries department presents:
WHAT A GLORIOUS NIGHT

Please take the time to help your child learn the songs from the CD you have received.
There will also be a SPEACIAL REHERSAL on Saturday, Dec 11th at 5pm that will be important for all kids to attend.
We are so excited to for the opportunity to have the kids participate in worship, after a long break due to Covid. We hope that you will help make this a priority for your family.