sunday, nov 29 - reservations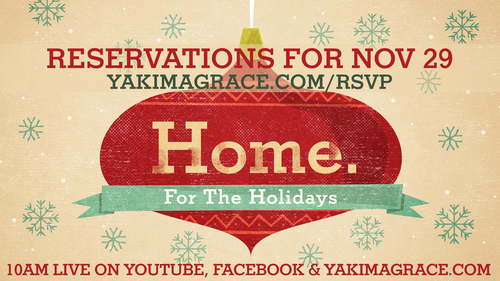 reservation Form Below - Includes statement of Health
As we begin to worship indoors, our desire as church community is to do so as safely as possible following health guidelines. We love you and we love Yakima. To keep all safe and better understand what to expect, please refer to this PDF document:
Guidelines For Indoor Worship
We honor those who choose to join us by FM Broadcast, Livestream or the recorded service - please review options below.
If you have questions or concerns, please call or email.
Our priority will be the safety and health of our congregation and staff.
We will continue to adhere to the federal, state, city and county health department guidelines for opening up and will consult with city leaders, other churches, and medical professionals. We will stay informed on current trends of the COVID-19 virus.
We ask that you continue to worship online and remain home, if you are currently or have been recently sick or develop symptoms of COVID-19 including fever, cough, shortness of breath or difficulty breathing, chills, repeated shaking with chills, muscle pain, headache, sore throat, or new loss of taste or smell
Our Homecoming - Remote Worship Options Continue
You are invited to join us, with prior reservation, at church as we return to worship in the Sanctuary (and gym, if needed).
If you would like to join us at church, but are hesitant about worshipping inside, you are welcome to join us in the parking lot and listen to the service on your FM radio tuned to 105.1 - reservations not required.
Worship Together In the Family Lounge
The Lounge will be open by reservation on Sunday mornings to provide a place for up to 5 families the chance to worship together - each family will have their own table where younger children can color and play. The service will be live streamed from the Sanctuary.
RSVP below in advance to reserve your spot
Only one family per table
At least one parent or guardian must wear a mask and be present and supervising their children at all times
Bring your own toys from home
However You Choose To Worship With Us....
Please continue to let us know you're attending by filling out the online connect card - please share your needs, prayers & praises!
Please continue to support the life of the church online or mail a check to the church (9 S 8th Ave, Yakima 98902)
Please continue to pray for the Church and for your neighborhood where you live!
sunday reservations & health form
All attendees, volunteers and staff will check-in Sunday morning
Please enter the building using the South Entrance by the garage - doors and check-in open at 9:30am.
Handicap drop-off & entry at the roundabout is also is available at 9:30
Masks will be required during the entire service including while singing. If you do not have a mask, one will be provided.
Hand Sanitizer stations will be located at the south entrance and the restrooms
No offering will be taken – please continue to support the life of the church by giving online or mailing a check
Pre-packaged activity bags for children will be available at the check-in table.
There will be no bulletins or handouts.